Why Attending Pharma Conferences are Important?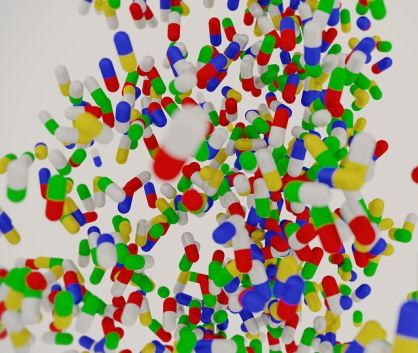 Why is it that many health care practitioners consider medical retreats or conferences a bore or a waste of time? It is more than just spending time with colleagues or socializing with others; it provides exciting opportunities to learn and grasp certain concepts that are new in the field of medicine, opportunities you may not have even anticipated to walk into! In any case, it is considered extremely efficient to attend pharma conferences at least a few times a year to keep up with the latest trends and technological strides in this field.
What Is the Purpose Of A Pharma Conference?
The main goal of these conferences is to immerse the attendees in heated discussions, which in turn piques interest and curiosity of these medical professionals. After all, you only generate results by underlining the problem. Practitioners and other health professionals who attend pharma conferences often leave with several questions popping up in their head, which is good- because now they will give the questions some good thinking, do some brainstorming and research, and maybe even come up with a viable solution!
Pharma Conferences Bolster Opinions
There is no denying the fact that a pharma conference could be the reason for active participation in panel discussions and further even foster one-on-one interviews if need be. While proving your own expert opinion about whatever topic is at hand, a pharma professional can always relate their personal experiences to the discussions, making it all the more captivating. For instance, a health practitioner mentioning the challenges he/she faced and how they were overcome is very much relatable in the pharma field. Therefore, these conferences encourage attendees to be confident enough to share their experiences and opinions that could be beneficial to another practice or facility.
Paves the Path For Future Endeavors
The latest and most innovative trends in the pharma field may be appealing, but there is a lot of extra work that goes on in the background that you might not be aware of. For instance, the office procedures, legal and insurance coverage, doctor-patient relationships, etc, that you may be overlooking. This is where pharma conferences come into play; they not only discuss the appealing parts of the trend but cover in-depth the other thoughts one might have to consider while exploring new options. This can further help your practice serve the community better in the future, which benefits all.
Potential Networking Options
We covered chatting up colleagues and socializing in the opening paragraph, didn't we? Well, the truth is that pharma conferences were initially created so that fellow pharma peers could get together and share their valuable ideas and knowledge on a personal level. And indeed, it did. Most professionals feel that these conferences help create great opportunities for them to generate connections for a lifetime. If you feel like you need to market your services, for instance, you can gain community advice on how to go about that from a pharma conference!
Upcoming Pharma Conferences
If we have piqued your interest in pharma conferences now, consider going to some of these upcoming pharma conferences which will not only help raise awareness but make you curious:
1. AI + Healthcare: Is There Money In It?
One of the more pressing questions today. But with AI taking over the world, this is a question everyone in the pharma field is asking. Therefore, make a short visit and find out for yourself; one thing is for certain, you will learn a lot about Artificial Intelligence (which couldn't hurt) and might want to bring about some changes to your practice as well. Who knows?
2. Access Excellence 2020 Conference: A Leadership Professional Development Program
This pharma conference aims to enhance your leadership skills across various hierarchies: business executives, budding professionals, mid-level professionals, or even entrepreneurs who need a little nudge. Aiming at sealing personal and professional growth as well as ensuring you are equipped to make strides in business performance, this is a conference you cannot miss.
3. Healthcare Data Analytics Workshop
Data analytics is the next big thing, so why not tap into the healthcare data while you have the chance? If you're uncertain about where to start your analysis, head on to this one-day workshop and learn about the basics of healthcare data from analytics professionals. Get your hands dirty by getting some hands-on experience with some common tools being used widely in data analysis today.