Ways to Choose a Cosmetic Dentist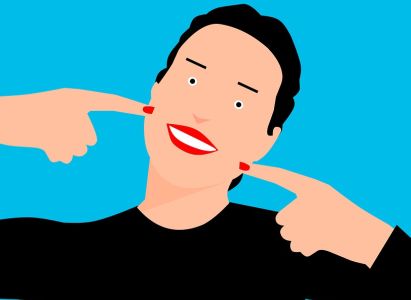 Cosmetic dentistry includes treatments that enhance or improve the appearance of your teeth or smile. Onlays, inlays, dental implants, veneers, bridges, teeth whitening, etc. are examples of cosmetic dentistry treatments. Not every dentist will offer cosmetic dentistry treatments as these require a different set of education and training. It is also important to find a cosmetic dentist with some amount of experience if not extensive.
Here are ways to choose a cosmetic dentist for your dental care needs.
Research
It is important to conduct your own research when you need to find a cosmetic dentist for you or your family. By investing some time in finding the best dentist, you can leave behind your dental worries for good. A good cosmetic dentist can not only offer the best of the treatment available; he or she will also recommend the perfect solutions for your unique dental health needs.
Online search
One of the best ways to look for a cosmetic dentist in your city or locality is to perform a simple online search. For instance, use keywords such as cosmetic dentist Springfield VA or any other city name depending on your location. Such a simple search will help you find the names of the leading cosmetic dentists in your local area.
Referrals
It is also a good idea to ask for referrals from people you know, especially if you are new to a city. Anyone with good experience with a cosmetic dentist can help you provide the name of the dentist or the clinic.
What to look for –
Once you have a few names with you to begin your research, it is time to check the websites of the dentists to know more about them and their services. Professional dentists are likely to maintain an up-to-date website. It is a good place for you to check information such as a cosmetic dentist's credentials, experience, services, and clinic locations.
In terms of credentials, check the cosmetic dentistry training and experience of the dentists. It is important to choose a dentist who has received training in all aspects of the services offered at his or her clinic.
Your cosmetic dentist should also be a member of one or more professional organizations such as the Academy of General Dentistry or the American Dental Association. Many dentists also have memberships of the dental associations of the state where they practice. Board-certified dentists are always up-to-date with their training and keep pace with innovations in their fields. They continue with their training to learn new treatments. They also need to clear stringent tests to obtain their memberships in the first place.
In terms of services, check the types of cosmetic dentistry treatments available at the clinic. For instance, if you want dental implants, it's possible that you might want to choose a cosmetic dentist with the right training and at least some experience in offering the treatment.
A trained and experienced cosmetic dentist will be able to offer you innovative solutions for your dental problems. For instance, crooked teeth can be corrected by using braces but also with the help of a new innovative treatment called the Invisalign.
Clinic Visits
Clinic visits will help you to determine if you get the services you had hoped for when checking the dentists' website.
The clinical setup must be professional. You should be able to schedule appointments easily. The waiting area must be clean and comforting.
The support staff must be courteous as well as knowledgeable. In case of emergency situations (dental injuries, jawbone fractures, infections); the support staff should be able to guide you to take steps to stop the blood flow or ways to keep the broken tooth safe.
There should be different payment options available at the clinic. Cosmetic dentistry treatments can be expensive. But these treatments can also be necessary. The broken tooth needs replacing. Crooked teeth need to be straightened. So, many dentists also offer flexible payment options for the convenience of their patients.
The cosmetic dentist you choose should also be a part of your insurance network. Without insurance to offset the costs, some of the cosmetic treatments can be expensive.
With these points in mind, you can easily choose a cosmetic dentist.