Tips to Help You Find the Best Dental Clinic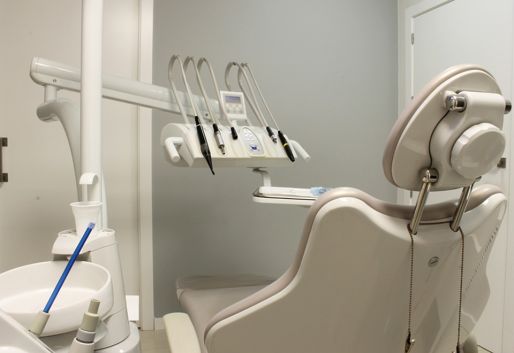 Only the best dental professionals can offer you the right oral care for your needs. Anything less than perfect in terms of your dental clinic and dentist is a compromise. So, it is very important to find a dental clinic that is perfectly suitable for you.
Here are some tips to find the best dental clinic.
Prioritize qualification, training, and experience of the dentist
When choosing a dentist, you need to consider his or her credentials and experience over anything else.
For instance, in Springfield dental clinic is aplenty. But not all the dentists will be equally qualified or experienced.  So, if you live in or around the area, you need to carefully check different dental clinics to know more about them. You can check the websites of different dental clinics and learn more about the dentists practicing there.
Check the education qualification and other credentials of the dentists. Your dentist needs to be a member of at least one professional association such as the American Dental Association or the Academy of General Dentistry. These organizations offer memberships to dentists only if they clear the stringent tests set by them. So, a dentist will need to be really qualified to become a member of such organizations.
To retain their memberships, dentists need to reappear for the tests several times in the course of their career. So, they will need to invest in their continuing learning to keep abreast with the latest dental treatments.
Also, choose a dentist with some amount of experience in offering both basic and cosmetic dentistry services. If you have children then an experienced dentist can better handle their care. An experienced dentist can also ensure that all the treatments will be executed perfectly and as per your needs.
Choose a clinic with extensive services
It is best to have just one dentist for your care instead of running around to find a new one every time you need a different service. Choose a clinic where you can find both basic and advanced dental care.
Your dentist should be able to offer you all the basic services such as cleaning, fillings, extractions along with preventive care. Then there are cosmetic treatments such as teeth whitening, dental implants, veneers, braces, etc. Your dentist will also need to be experienced in offering dental surgeries.
The best clinic will also offer innovative and advanced treatments such as Invisalign. It is a new treatment to straighten crooked teeth with the help of invisible aligners. But at the same time, your dentist should also offer traditional treatments such as braces for treating the same dental problem.
Check for other service offering such as facilities for 3D X-rays, availability of sleep apnea appliances, laser therapy, etc.
Consider a good clinic setup
The best dental clinics offer their patients a comfortable and professional setup. You can schedule a consulting session with the dentist to check out the clinic closely.
Look for a clean environment with everything in order. Notice the behavior of the support staff. It should be professional and polite.
Do you feel comfortable with the dentist? When you seek dental treatment, you often require visiting the dentist multiple times. You will also see your dentist at least twice a year for basic and preventive care if not for a problem. So, you should feel completely comfortable with your dentist. You should feel free to ask your dentist any query you have about the treatment and expect a professional response.
The ideal clinic for you will be accessible to you easily. You should be able to book your appointments without any inconvenience. In case of an emergency, you should be aware of the protocol to call the dentist so that you can get timely treatment. Such information should be available at the dentist's website or you should be able to inquire about it at the clinic.
Before scheduling a visit to the dentist, check the clinic's website for financing and insurance options. Is the dentist a member of your insurance provider? Are there easy payment options available at the clinic in case you can't afford an expensive treatment but need it urgently?