Three Tips and Tricks to Know Before Choosing the Best Cosmetic Dentist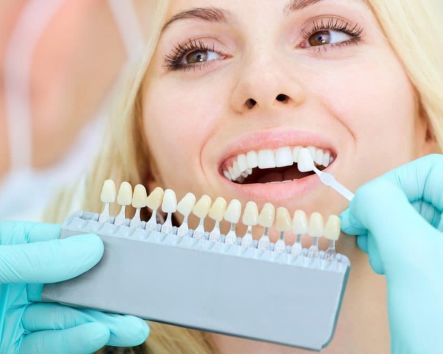 Do you want to enhance your smile in a professional way? Then you need to visit a cosmetic dentist. However, finding a good cosmetic dentist is difficult. The American Dental Association does not recognize cosmetic dentistry as one of the nine dental specialties. Like orthodontists, there is no specific degree for becoming a cosmetic dentist. There is no referral system or insurance involvement, unlike searching for a dentist for necessary procedures.
As the demand for cosmetic dentistry increases among patients, many dentists have started claiming the title of a cosmetic dentist. Cosmetic dentistry is one of the popular terms searched on the search engines in the dental industry. There is competition among dentists for cosmetic dentistry in Springfield procedures and many of them are not qualified. Therefore, how to differentiate between bad and good dentist? In this post, we will provide some tips for picking the right cosmetic dentist.
Research Experience and Training
You must consider training and education as these are the two most vital criteria when searching for a good cosmetic dentist. Look at their graduation degrees and what type of research they are involved in. Do a comparison among few dentists and additionally, you can search on third-party websites to get more information about the various practices done by dentists. While visiting a dentist's office, please ask relevant questions like the number of years they are into this practice, type of organizations they are associated with and where they had done their training. A good dentist will be appreciating these questions and will understand that you are an educated patient and not base your decision solely on convenience or cost.
Procedures for Cosmetic Dentistry
Cosmetic dentistry focuses on both improving the aesthetics of your smile as well as your oral health. Let us take an example, if you are having a cavity, you can fill it with traditional fillings or a cosmetic dentist will be providing a tooth-colored filling that matches your teeth perfectly. Below we have listed some common dentistry procedures that you must know.
Teeth –Whitening – It is one of the common procedures and is a combination of bleaching and whitening. Whitening is the technique of removing and cleaning stains and plaque from the teeth whereas bleaching is staining or dyeing the teeth white. The latest advance technology is laser teeth whitening that can able to bleach your teeth perfectly white in less than sixty minutes.
Porcelain Veneers – They are bonded to the surface of a tooth for repairing tooth discoloration, a worn appearance, cracks or chips. These veneers come with customized shapes so that every patient can easily fit in their mouth. After two or three visits to your dentist, you can improve your smile drastically by wearing porcelain veneers.
Dental Bonding – It uses a composite resin that perfectly matches the appearance of the teeth. They are used for fixing chipped, cracks, broken or stained teeth.
Scheduling a Consultation
After you have done enough research and shortlisted some cosmetic dentists, it is time to meet them at their offices. A dental consultation will not take more than a few minutes but you will get to know whether the staffs, doctor and the office suit you or not. At the time of consultation, you can ask questions that you have not discovered during your research. The most important part is the dentist will be consulting you on your cosmetic needs and oral health.
Cost for Cosmetic Dentistry
There is an adage that quotes "you will be getting what you are paying for" has never been so true. Never compromise your health in order for saving a few bucks. Please note that in your dental insurance, cosmetic dentistry is not included. Everyone has their financial limitations, so inquire about payment and financing options from the dentist's office they are offering to make treatments affordable. In the majority of the cases, a staff member is always present at the dentist's office for reviewing all the costs. This person will be helping to clear all your queries and present you with multiple payment options according to your convenience.