Factors to Consider While Selecting A Pediatrician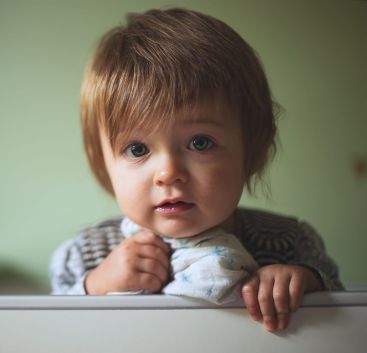 Finding the right pediatrician in Gaithersburg for your child is a task that requires a consideration of many factors. The bond that your child develops with the pediatric is a long-lasting one that extends well into his teenage years and can affect his perception about healthcare and doctors. To find a friendly doctor who is also the right fit, take into consideration these five factors.
# 1 – Accessibility
One major factor to consider in the choice of the clinic or hospital is how easily it is accessible. This typically means how near or far the place is. When choosing a pediatrician for your child, you want to pick a place that's closer to home or office – someplace that you can reach quickly when your child needs immediate attention. This is crucial to ensure that you encourage timely care for your little one. Even if it is for well visits or vaccinations, traveling up and down to faraway locations with a baby or child can be a daunting task and can eat into precious time.
# 2 – The hospital or clinic setting
Typically, there is a waiting period associated with meeting a pediatrician at his office or clinic. When you do so, you want yourself and your child to be comfortable and feel safe within those premises. Check for separate waiting rooms for sick patients and wellness visits. See if the clinic has other facilities like toys or play areas where the kids can spend their time and feel comfortable before they visit their doctor. Pay attention to how the atmosphere within the place feels – is it cheerful and welcoming enough for the kids to feel at ease? How about the staff? Are they courteous with the parents and patient enough with the kids? Also, assess how long it takes to meet the doctor. A good practice values its patients' time and keeps up with appointments with minimum delay.
# 3 – Reputation
A well experienced, board-certified and knowledgeable doctor makes one part of the game. The other is the clinic or hospital at which he practices in. When evaluating a pediatrician in Gaithersburg MD, check also for the reputation of the place he works at. More aptly, the quality of the hospital or clinic. Because your doctor could be working with another team of specialists from time to time, check for their credentials too. Also, see how the clinic or hospital fares in terms of its equipment used, the quality of their staff, administrative policies, etc. A hospital with a better reputation tends to have fewer complications and better care facilities, something that becomes crucial with newborn babies and infants.
# 4 – Policy for after hours and emergencies
Kids can fall sick anytime, some of which could be medical emergencies. Like when children choke on food, get bruised badly from a fall, or suddenly contract a serious illness. When this happens, you want to be able to get him medical attention as soon as possible. Because such situations could well arise outside the clinic or consultation hours, it helps to know what your doctor's or the clinic's policy is for emergencies. Can the doctor be reached over the phone? Are there standby doctor's who will be available. Will the child referred to another hospital for care? Reviewing emergency and after hours policy can ensure that you do not land in a fix when such situations do arise.
# 5 – Payment options
You need to visit your child's doctor multiple times in a year for routine check-ups, vaccination shots, and every time your little one falls sick. With a higher frequency of visits, your primary concern is to reduce out of pocket expenses and make use of insurance as much as possible. To keep spending the minimum, check if your child's practitioner accepts insurance and if he/she participates in your plan. This can help keep your kids healthy without burning a hole in your pocket.
Remember, finding the right pediatrician in Gaithersburg isn't just about assessing good the doctor is. Your analysis also needs to take into consideration other parameters about the clinic or practice so that you can arrive at a holistic conclusion.