Dental Clinic – The Reasons Why Patients Love to Visit the Clinic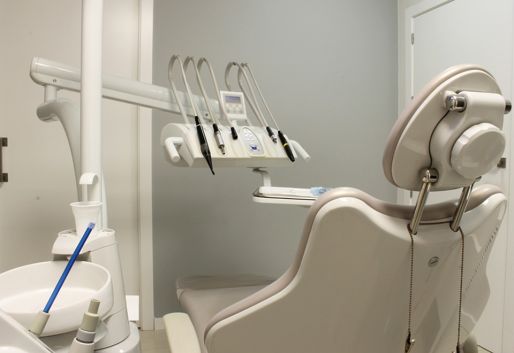 A good dental clinic has many features that attract patients to them. Here is a list of some important ones that give dental clinics in Springfield an edge over the others.
License and certification
You've spent enough number of years at medical school and trained yourself to be a dentist or even entered into specialty, but all that needs to be backed by licenses that back your proficiency. It is equally good to get yourself trained and certified in current treatment methods or the use of the latest equipment, which provide a better and faster solution to dental problems. For e.g., if you are an orthodontist, it helps to be an Invisalign practitioner, as an increasing number of people are turning to clear aligners to get their teeth straight and well-shaped. Such certifications also show to patients that you put in the effort to keep yourself abreast of changes in the medical field.
A comfortable experience
Patients who walk into your Springfield dental clinic can present with simple dental problems like stains to more complex ones like gum diseases, cavities, missing teeth, and so on. The treatment for these can range from simple and painless procedures that get done in half an hour to extensive and painful ones that may require multiple sessions or even take months to complete (like orthodontics). Irrespective of the kind of treatment you offer, patients appreciate it when they have a comfortable experience during the procedure. They appreciate it when you are willing to listen to their concerns and discuss treatment options with them while providing a solution to their problems. Many people turn anxious with dental procedures and prefer it when the dentist is qualified to give them anesthesia to calm their worries and make the experience pain-free.
Courteous staff
The clinic isn't just about the doctor. It's also about the staff and the assistant who interact with patients from time to time. Clinics with well-behaved, professional, and courteous staff tend to be a favorite among patients no matter the age. The way the receptionist attends to patients, how the team takes cares of emergencies or handles young children, the average waiting time, etc. are all telltale signs of how well your clinic appeals to the patients.
Hygiene and use of good quality equipment
Oral health has a huge bearing on the overall health of the body and so, it is important that your dental clinic in Springfield be as hygienic and well-kept as any regular clinic or hospital. A safe yet welcoming environment with sterile and good quality equipment, chairs and desks, and lab and imaging facilities appeal more to patients than a clinic with old and shabby interiors, worn out the device, and not-so-clean tools.
A wide range of treatments
Some patients know the reason behind their dental problem and what treatment would be ideal for them. However, in most cases, a patient who walks in has the least clue about whether he can be attended to by a general dentist or a specialist, where a referral may become necessary. For this reason, it helps to have a clinic with multiple doctors who are specialized in different areas of dentistry. So, when a referral becomes necessary, the patient can come back to the same clinic to receive the treatment. A good clinic is one that has a general dentist, orthodontist, endodontist, periodontist, prosthodontist, pediatric dentist, and oral surgeons all practicing under one roof. This makes it possible for a patient to avail treatment in the same place irrespective of whether he has stained teeth, infected teeth, broken teeth, missing teeth, misaligned teeth, or even inflamed gums.
Multiple financing options
Patients who visit a clinic can be from different financial backgrounds, which is why they appreciate it when they are offered treatments that fit their pockets. Having multiple payments and financing options makes patients more likely to accept suggested procedures and also return to the clinic for routine care. Some of these include insurance coverage, debit or credit card payments, cash and check payments and other special financing options that help the patient cover dental expenses without weighing down on personal finances. All of these factors contribute to how a patient perceives your dental practice in Springfield and can leave a positive impact on them, helping you to stay on top of your game.